More information
Somavedic Amber is our brand new model, 4x stronger than our bestseller the Medic Green Ultra.
4x stronger than Medic Green Ultra with all its benefits and features
5G mitigation protects the human body from its negative effects 
Creates a more coherent, natural environment
Activates self-healing process in the body and mind
If you want the ultimate protection from any EMF fields, Medic Amber is the solution
What's included?
Shipping and returns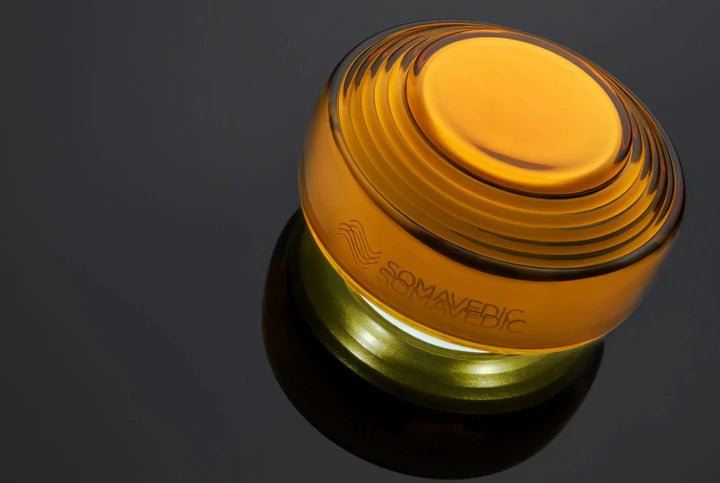 The ultimate power in frequency therapy
If you need to turn the volume up on EMF protection, Amber is the model for you. It is an uncompromising solution for EMF/5G mitigation. Amber performance is 4x stronger than the Vedic, and it's ideal for highly concentrated living areas like urban environments. It's great for optimizing office space and harmonizing your home. Corporate buildings, hotels, and medical facilities would highly benefit from the air ionization packed into the Amber model.
Structured water – a better kind of H2O
Somavedic Amber can create harmonized, structured water and help you increase your hydration capabilities. To achieve the maximum absorption with the structured water simply put your water next to the Somavedic, ideally not further than 20 cm (8 inches) away. The desired effect of 100% structured water occurs in 10-15 minutes. With Amber you can enjoy a spring quality water with no compromise.
Proven positive effects
Somavedic has been tested throughout time by different independent laboratories and is proven to have positive results on our cells and bodies. Its effects lead to improved speed of cell regeneration, and it has positive effects on HRV, cardiovascular and nervous system. Most of all, people experience better sleep and have more energy during the day.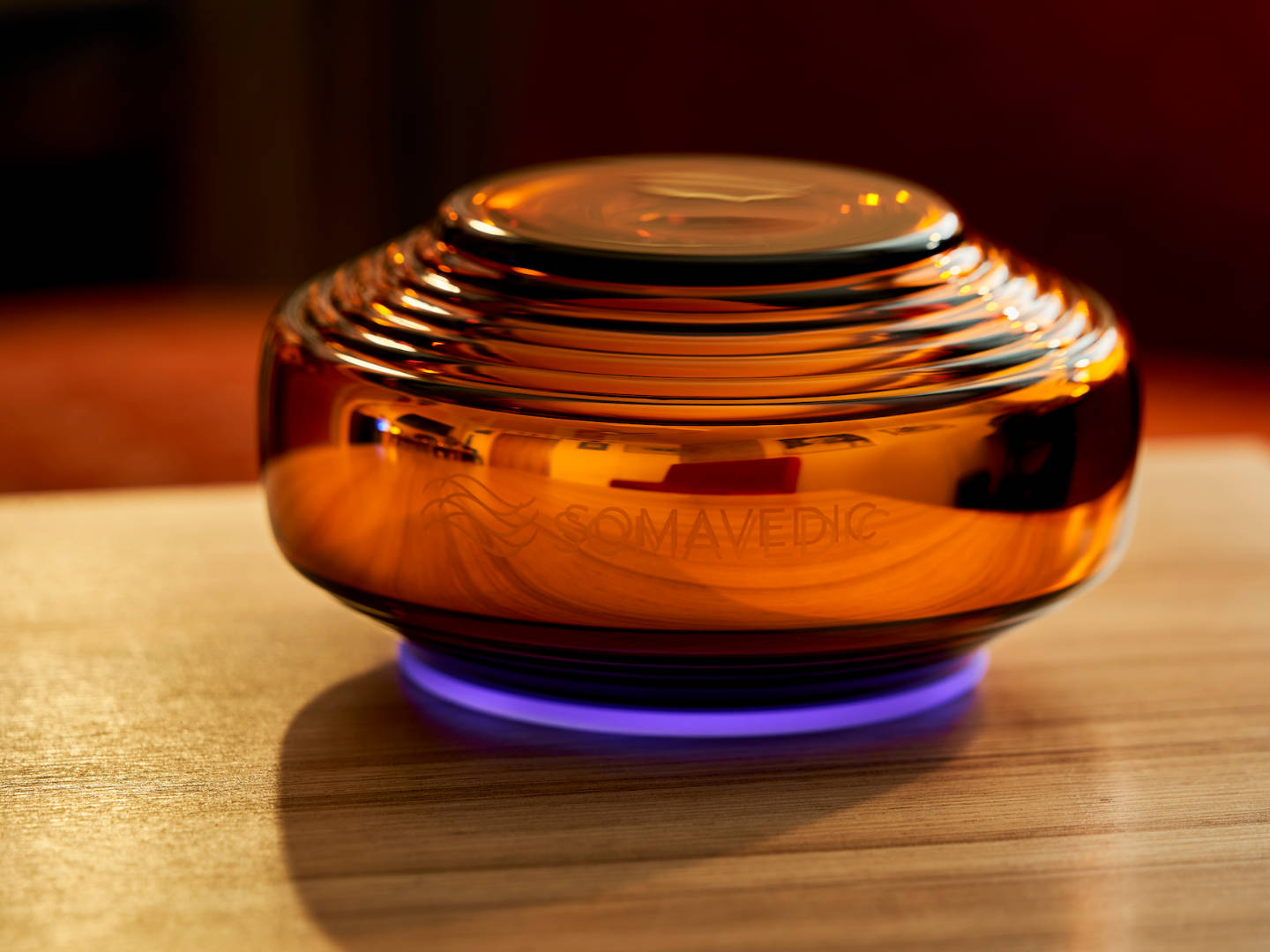 "I put the Somavedic devices all over my property. I have one over in my zen den, which is my biohacking meditation cottage in my backyard. I also keep one in my office near the WiFi router and use it to harmonize my water. When something restructures water it always gets my attention."
Luke Storey

"Somavedic is one of our favorite devices to reliably harmonize harmful influences of EMF radiation, geopathic stress and psychosomatic zones as well as other negative influences that affect the cellular structure of the physical body and brain"
Angi Fletcher

"I've placed my Somavedic in my office, where the majority of my electronics reside, and noted a significant rise in my heart rate variability (HRV) during the times I spend in my office [...] I was skeptical, but won't argue with my consistently positive HRV results."
Ben Greenfield