More information
Somavedic Medic Green Ultra is an ideal choice for virtually any place that needs to harmonize its space. This model can also harmonize (structure) water.
Suitable for larger properties, households as well as hospitals, clinics, doctor´s offices, and massage and cosmetic salons.

The glass body is made of "yellow glass," which is important to help neutralize the ill effects of EMFs.
Medic Green Ultra has successfully passed 3 laboratory tests
Elimination of influences: 3G, 4G, 5G, EMF, geopathic zones (stress), free radicals

Environment: Hospitals, clinics, bio-resonance center, schools, shopping malls, airplanes as well as regular family and multigenerational houses, apartments in cities and, properties close to cell-phone towers.

Medic Green Ultra has especially proved to be successful in places where it was necessary to put two or more Somavedic Medic models. 
For its universal qualities, it quickly became our best-selling model (2018-2020).
What's included?
Shipping and returns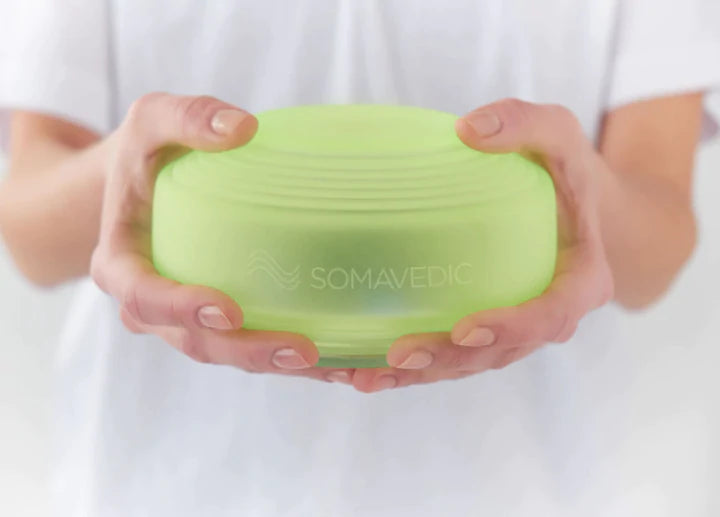 Great power/price ratio
The Medic Green Ultra used to be our company's product with the best power/price ratio. An all-around device in any location whether you are at home or at work, Medic Green Ultra can easily handle harmonization of spaces and water. It encompasses all the unique benefits of 5G mitigation but comes with a helpful ability to restructure water for improved hydration.
Structured water – a better kind of H2O
Medic Green Ultra can create harmonized, structured water and help you increase your hydration capabilities. To achieve the maximum absorption with the structured water simply put your water next to the Somavedic, ideally not further than 20 cm (8 inches) away. The desired effect of 100% structured water occurs in 10-15 minutes. With Medic Green Ultra you can enjoy a spring quality water with no compromise.
Proven positive effects
Somavedic has been tested throughout time by different independent laboratories and is proven to have positive results on our cells and bodies. Its effects lead to improved speed of cell regeneration, and it has positive effects on HRV, cardiovascular and nervous system. Most of all, people experience better sleep and have more energy during the day.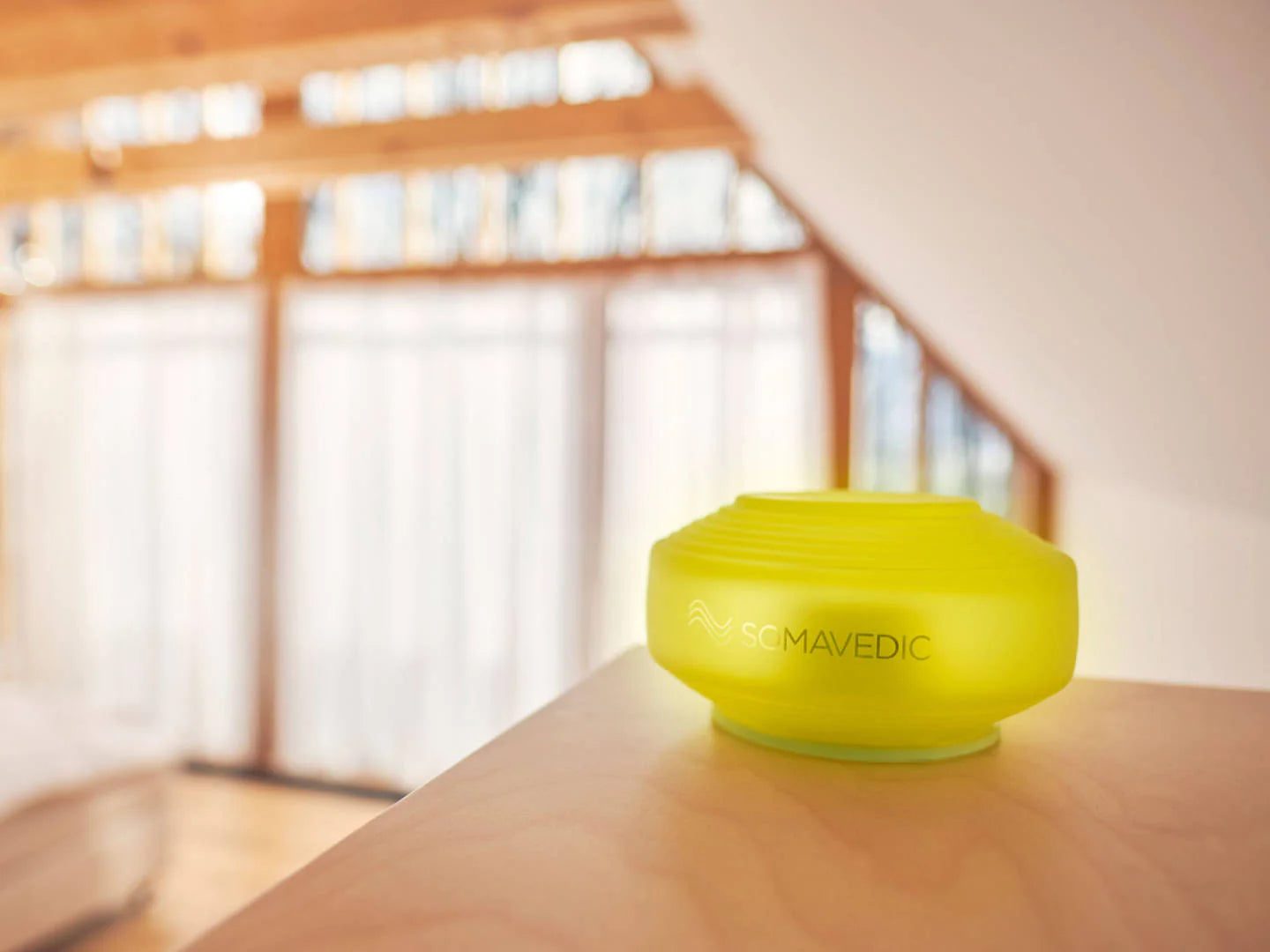 "I'm all for bridging the gap between science and spirituality, and Somavedic have definitely done that [...] As soon as I plugged the Somavedic in, I felt the energy that it emitted, immediately"
Candy Marx

"I'm focusing on getting the BEST quality water for my mind and body, my family, and my pet. I have been doing so for nearly the last year with my Medic Green Ultra from Somavedic."
Chase Chewning

"In my 31 years of life, this might be one of the greatest gifts I've ever received: the mighty, effective and curious-looking, Somavedic Medic Green Ultra!"
Aline Reis